'Positive psychology' with Marjolein Prenger and a new Buddhist sound
We dive into positive psychology with a new Live Course by teacher and mindfulness trainer Marjolein Prenger. In addition, we will highlight the theme of Relationships from the Buddhist Sound partnership. This and more in this new one 30NOW newsletter.
"Positive Psychology" – March 9
Our brain tends to focus on what's not going well in our lives. It is often easier to think of what could have been done better and if we are not careful we get bogged down in worrying thoughts. However, you can literally teach yourself to 'look differently'.
Positive psychology can make a valuable contribution to your level of resilience, personal growth and self-compassion.
After this 5-week Live Course you will have more knowledge about:
The scientific underpinnings of positive psychology
Which factors influence happiness and well-being
The commonly used basic principles and application forms
How to apply positive psychology in your personal life
Positive Psychology is March 9 – April 6.
More information & registration: 30NOW.nl/positive-psychology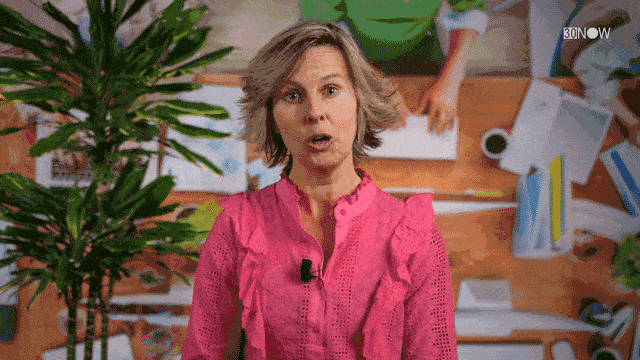 'Dancing with life'
In this Year Group we work on a way out of stress, pressure, pain and worry through Four Noble Truths:
Life has moments of suffering, the reason for that suffering is holding on to desired outcomes. You can remove suffering by letting go of holding on. There is an eightfold path that teaches you how to do this.
Michael will start March 12 – Registration is still possible.
Dancing with life – Year group >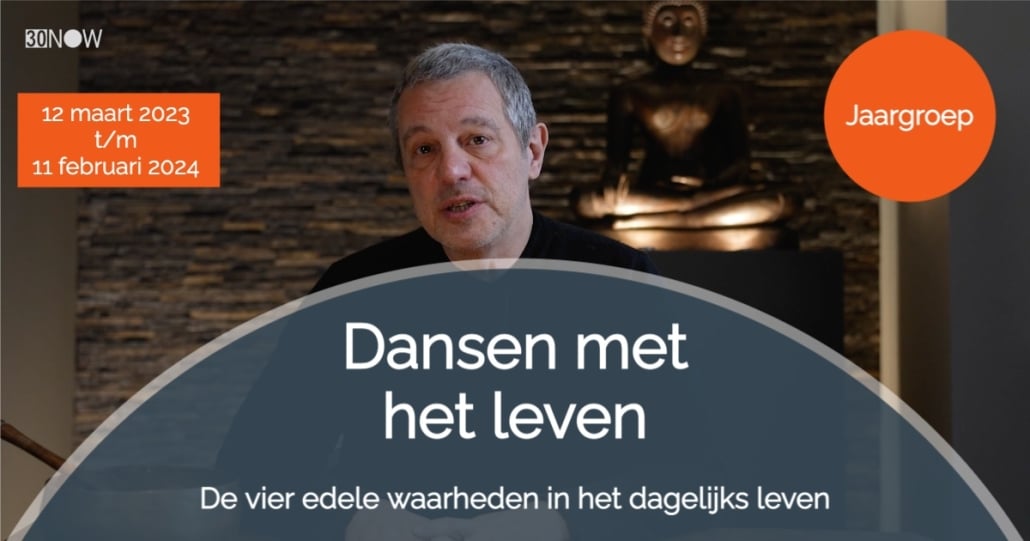 live tip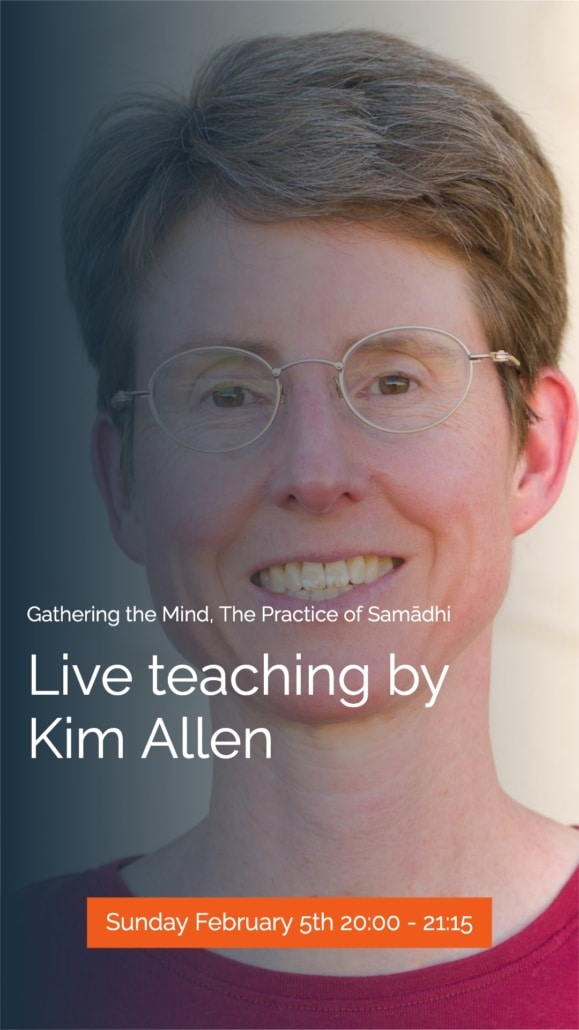 On Sunday evening, February 5, Kim Allen is a guest speaker with the theme: 'Gathering the Mind, The Practice of Samādhi'. This evening will be in English. Marjolein Janssen is present as Live Host.
Buddhist teachings emphasize the importance of a gathered mind that is composed, calm, and happy. Sometimes called "concentration," samādhi is actually a rich and vibrant mode of practice that greatly enhances our ability to see clearly. We'll explore in a novel way the key conditions that need to be assembled for the practice of samādhi, as well as the benefits of this practice.
Participate button for Sunday evening >
'Relationships'
We are used to seeing ourselves as individuals, but if we look deeper, the boundary with the world around us is not so sharp at all. As humans, we are embedded in a web of relationships: we are connected to our family, friends and colleagues, but – as the corona pandemic clearly showed – also with people on the other side of the world that we do not know at all.
Our relationships also run through time, connecting us to our ancestors and future generations. Zen teacher Thich Nhat Hanh coined the term 'interbeing' to indicate this intrinsic connection. What does a connected life look like? And what does this mean for our love, friendship and family relationships?
View all publications on the new theme of relationships at 30now.nl/buddhist-sound with e.g. to read 'Being alone: ​​on social isolation in chronic illness'.
https://www.30now.nl/wp-content/uploads/2018/12/30NOW-website-header.png
0
0
Team 30NOW
https://www.30now.nl/wp-content/uploads/2018/12/30NOW-website-header.png
Team 30NOW
2023-02-04 17:59:48
2023-03-10 10:05:58
'Positive psychology' with Marjolein Prenger and a new Buddhist sound